Boost Industrial Connectivity: Introducing SMARTUNIFIER 1.8.0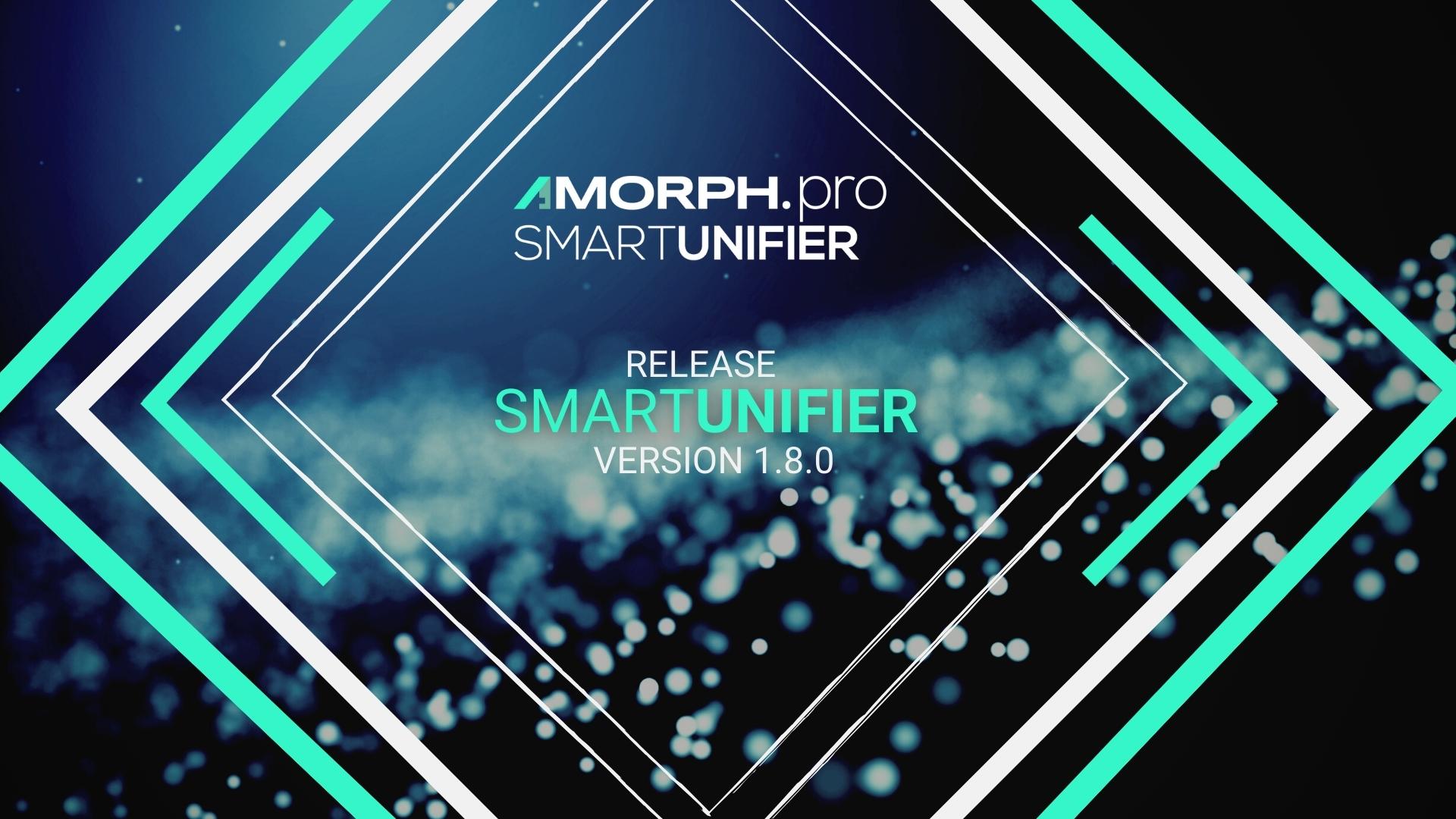 We are thrilled to announce the new release of SMARTUNIFIER 1.8.0, the latest version of our powerful industrial connectivity software. Building upon the success of the previous version, SMARTUNIFIER 1.7.0, this update includes several innovative features, improvements, and bug fixes that further enhance its capabilities. Let's dive into the details of what's new in this release.
What's New in 1.8.0?
1. Validation Feature: SMARTUNIFIER 1.8.0 introduces a validation feature that ensures the integrity of artifacts such as Information Models, Communication Channels, Mappings, Device Types, and Communication Instances. This functionality helps you maintain data consistency and reliability throughout your industrial automation processes.
2. Enhanced Alerting: To enhance the monitoring capabilities of SMARTUNIFIER Communication Instances, a new alert feature has been introduced. It provides timely notifications and warnings, allowing you to promptly address any potential issues or abnormalities within your interface landscape.
3. Deployment Agent: With the addition of the Deployment Agent, SMARTUNIFIER now allows you to natively deploy and monitor Communication Instances remotely without needing other container software like e.g. Docker. This feature enables you to manage your SMARTUNIFIER deployments more efficiently, seamlessly, and without additional overhead.
4. Download Logs: SMARTUNIFIER 1.8.0 introduces a convenient downloading feature that enables you to retrieve the logs of SMARTUNIFIER Communication Instances directly from the Deployment view. This functionality enhances troubleshooting and facilitates in-depth analysis of the system's behavior.
5. Expanded Communication Channels: SMARTUNIFIER supports two additional communication channels: Email and InfluxDB V2. The Email functionality allows users to receive notifications about events within the integration, ensuring they remain informed and can respond swiftly to incidents.
Improvements in 1.8.0
In addition to the new features, SMARTUNIFIER 1.8.0 brings significant improvements that enhance the overall performance and user experience:
1. Credential Management: The Credential Manager has been enhanced to include token management capabilities and other types of credentials. This improvement streamlines authentication and authorization processes within SMARTUNIFIER.
2. Automatic Restart: To ensure seamless operation after a backup, an automatic restart feature has been implemented for Communication Instances that were started prior to the backup. This ensures all instances are correctly restarted, minimizing downtime and maintaining system continuity.
3. Logging Framework: SMARTUNIFIER 1.8.0 introduces a more robust logging framework, improving system performance. The enhanced logging capabilities provide comprehensive insights into the system's behavior, facilitating effective monitoring and troubleshooting.
4. Visually Enhanced Dashboard: The dashboard charts for CPU usage, RAM usage, and messages per second have been visually enhanced, offering a more intuitive and aesthetically pleasing experience. These charts provide quick and clear visibility into system metrics, aiding in performance monitoring and resource allocation.
Bug Fixes
SMARTUNIFIER 1.8.0 addresses several known issues and brings fixes for improved stability and reliability. Some of the bug fixes include:
Corrected data type handling in the Information Model JSON-Import plugin, ensuring an accurate representation of data structures.
Resolved the issue affecting WebSocket channel reconnection behavior, ensuring uninterrupted communication in WebSocket-based scenarios.
Enabled editing of action timeout in the SecsGem Channel, providing flexibility in defining timeout durations.
Fixed arrow key logic in the Information Model view, enhancing navigation and ease of use.
For more details on the new release, please refer to the official changelog at https://docs.amorph.pro/SmartUnifierChangelog/index.html