Hannover Messe 2023 – Rapidly growing Need for Industrial Connectivity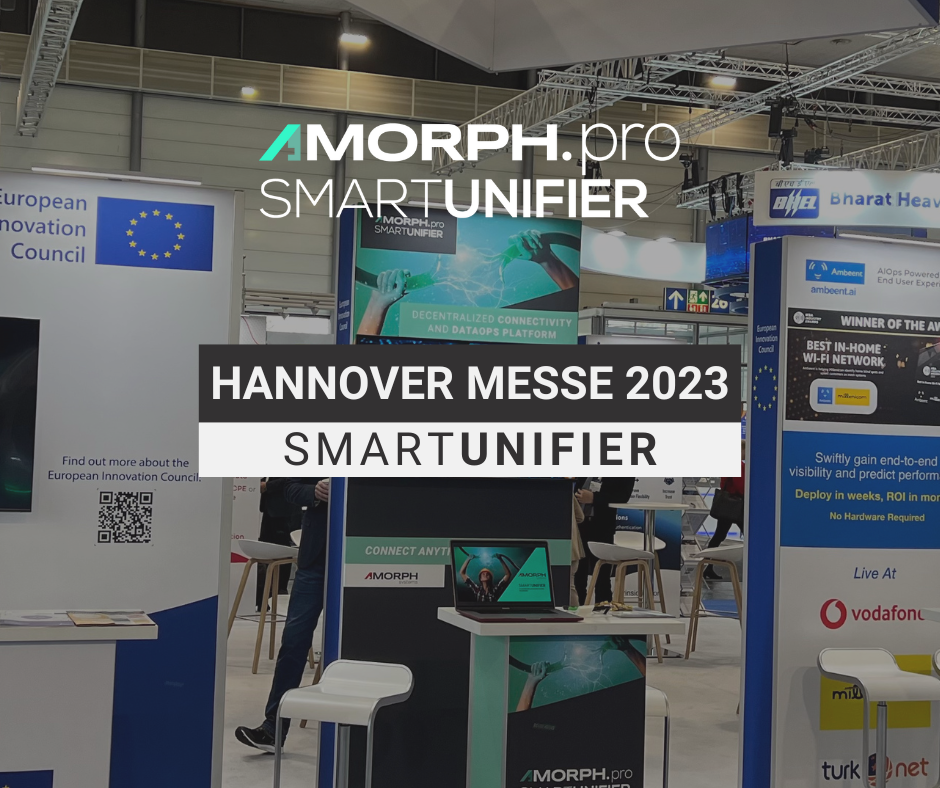 After five days at Hannover Messe, the world's leading trade fair for industry, our team is back with a super experience and many new contacts and potential partners/customers. Around 4,000 exhibiting companies from the mechanical engineering, electrical and digital industries as well as the energy sector gathered to present technologies and solutions for a connected industry to more than 130,000 visitors from around the globe. The trade fair was twice as big as in 2022!
"A spirit of optimism permeated the halls at HANNOVER MESSE," reported Dr. Jochen Köckler, Chairman of the Deutsche Messe Managing Board, at the closing press conference for HANNOVER MESSE 2023. "Our event managed to exceed the already high expectations of exhibitors and visitors," he said.
Hannover Messe 2023: A Game-Changer for Industry and Innovation
One core topic of Hannover Messe was connected and intelligent production. As the largest B2B event of its kind, the exhibition area Digital Ecosystems mapped the entire digital value chain. The spotlight was on IT solutions and applications that drive digital transformation in manufacturing enterprises.
Powering Industry 4.0 with SMARTUNIFIER
At our two stands, we demonstrated the power of SMARTUNIFIER, our advanced IIoT/IT Connectivity Platform. This platform enables digital transformation for various industries by providing seamless interconnectivity between IIoT devices and IT systems in large-scale environments. It enables companies to extend the reach of on-premise and cloud-based applications to areas where real-time data processing is required. SMARTUNIFIER is an important enabler to easily implement innovative Industry 4.0 use cases such as real-time processing of industrial data, condition monitoring, predictive maintenance, quality data analytics, and many more.
"The event provided us with an excellent platform to showcase the power of SMARTUNIFIER and to connect with like-minded business representatives" – was the conclusion of Frank Frauenhoffer (CEO) with a satisfied smile on his face.
Our team's experience at Hannover Messe was truly inspiring. We were particularly happy that we were able to make many new contacts with manufacturing enterprises that are in the process of digital transformation and who understood the added value of a standardized, equipment supplier-independent connectivity solution, such as SMARTUNIFIER.
We were also impressed by the innovative technologies and solutions showcased at the event and being able to meet industry leaders and diverse stakeholders to evaluate collaboration opportunities from the Industry 4.0 ecosystem such as 5G solution providers, MES providers, database management systems vendors, cloud platform providers, and system integrators.
Strategic Pathway to a fully connected industry
We look forward to the future and continuing to push the boundaries of what is possible with SMARTUNIFIER. We believe that our IIoT/IT Connectivity Platform has the potential to revolutionize the way companies integrate and operate their production IT. And we are excited to continue sharing our expertise with others in the industry.
Hannover Messe 2023 was a resounding success for our team. We would like to thank all our visitors at our EIC booth Hall 12 Stand F04(3) and Hall 16 Stand B04(3) who stopped by to learn more about our solution and showed us that the need for industrial connectivity is growing rapidly.
With the trend toward a more connected world, the importance of solutions like SMARTUNIFIER cannot be overstated. If you are interested in learning more about how AMORPH.pro can help your business realize the potential of IIoT/IT connectivity, visit our website or contact us today. Together, we can drive the next wave of innovation and build a more sustainable future for all.