Heidelberger Druckmaschinen AG (HEIDELBERG) is relying on partnership to digitalize its core production processes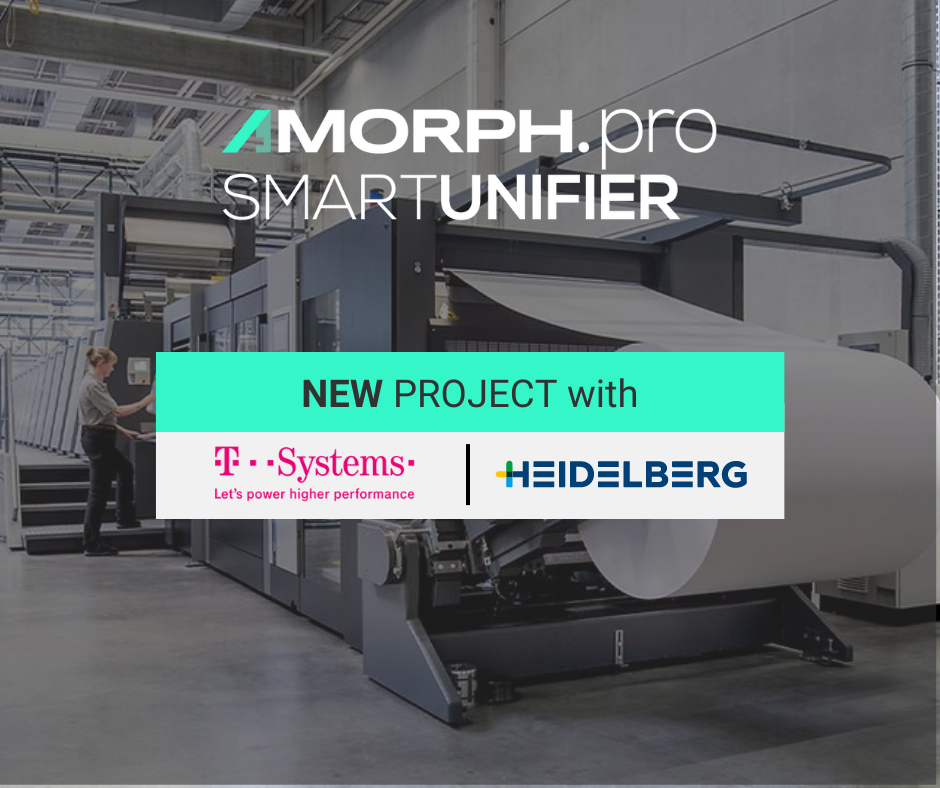 Amorph's SMARTUNIFIER will be used as a new standard for seamless industrial connectivity.
HEIDELBERG has chosen T-Systems as its strategic partner to move its mechanical production processes into the cloud over the next five years and introduce a new Manufacturing Execution System (MES).
To control its production processes, HEIDELBERG will use SAP's Digital Manufacturing Cloud (DMC) with DMC experts from T-Systems and SYSTEMA supporting the introduction. In addition, Amorph's SMARTUNIFIER will be used as a new standard that couples the existing production machines to SAP DMC and other IT-Systems via a uniform interface. This simplifies the management of the production landscape and makes it significantly more efficient.
As Wolfgang Weyand, Expert Sales Manager at T-Systems explains, "Digitalization is only 50 percent technology. Process know-how, industry expertise, but also cultural rethinking are important components of a successful digitalization project – we cover all of this with our plan."
We are pleased about the exciting opportunity to accompany this groundbreaking project as part of the T-Systems consortium.
To learn more about HEIDELBERG's partnership with T-Systems for the digitalization of core production processes, read the full news here: https://www.t-systems.com/de/en/newsroom/news/heidelberger-druckmaschinen-relies-on-t-systems-586866