SMARTUNIFIER: Empowering Businesses to Connect, Communicate, and Transform at Hannover Messe 2023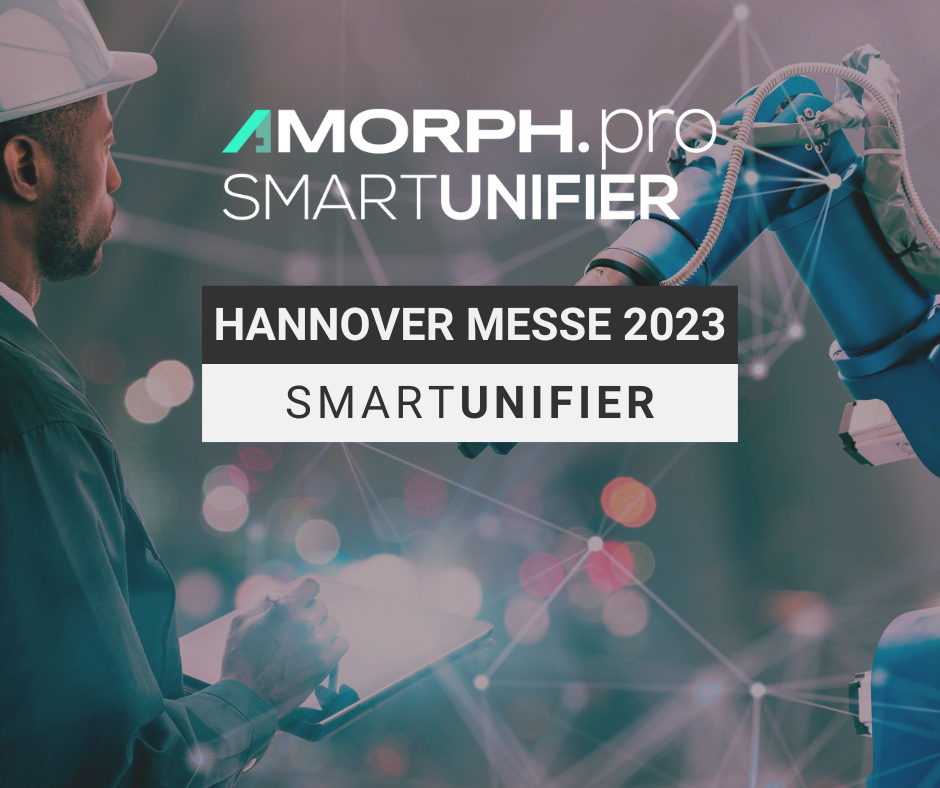 Amorph Systems is pleased to announce its attendance at the upcoming Hannover Messe 2023, 17 – 21 April 2023, where we will be showcasing our revolutionary Industrial Connectivity platform, SMARTUNIFIER. This year, we are proud to announce that we will have not one, but two stands at the event!
Amorph Systems to Showcase SMARTUNIFIER in Hall 12 and Hall 16
The first stand is located in the Pavilion of the European Innovation Council (EIC), where our delegation will have the opportunity to present our exceptional solution, establish strategic business partnerships, and meet many new international contacts. The EIC Pavilion will feature a spectrum of EU innovations, ranging from digitalization and artificial intelligence to automation and sustainable energy concepts that develop solutions tackling societal challenges. We are proud to have been voted to be one of the European Innovation Ambassadors! Hall 12, Stand #B04.3
Our second stand is located in the Joint Pavilion – Young & Innovative Companies – powered by the German state (BMWK), and we are thrilled to be among the selected group of companies showcasing their products there. In this Joint Pavilion innovative and forward-thinking companies are given a platform, to present their products and services on a global stage. Hall 16, Stand 04, (3)
SMARTUNIFIER: The Must-See Technology at Hannover Messe 2023
At Hannover Messe 2023, we will demonstrate SMARTUNIFIER, our powerful IIoT/IT Connectivity Platform to enable digital transformation for various industries by providing seamless interconnectivity between IIoT devices and IT systems. This allows companies to extend the reach of on-premise and cloud-based applications to areas where real-time data processing is required. SMARTUNIFIER is therefore an important enabler to easily implement innovative Industry 4.0 use cases such as real-time processing of industrial data, condition monitoring, predictive maintenance, quality data analysis, and many more.
Participating in the Hannover Messe is an absolute "must" for any business looking to stay at the forefront of digital transformation. We are excited to be a part of this amazing event and to connect with attendees, share our expertise, and learn from other leaders in the industry. We look forward to demonstrating the power of SMARTUNIFIER and to forging new relationships with like-minded businesses.
Save the date: Hannover Messe 2023 runs from April 17th – 21st, 2023.
GET A FREE TICKET or BOOK A MEETING
We hope to see you there!
https://www.hannovermesse.de/exhibitor/amorph-systems/N1482291